Illinois Veteran's & Community Classroom Project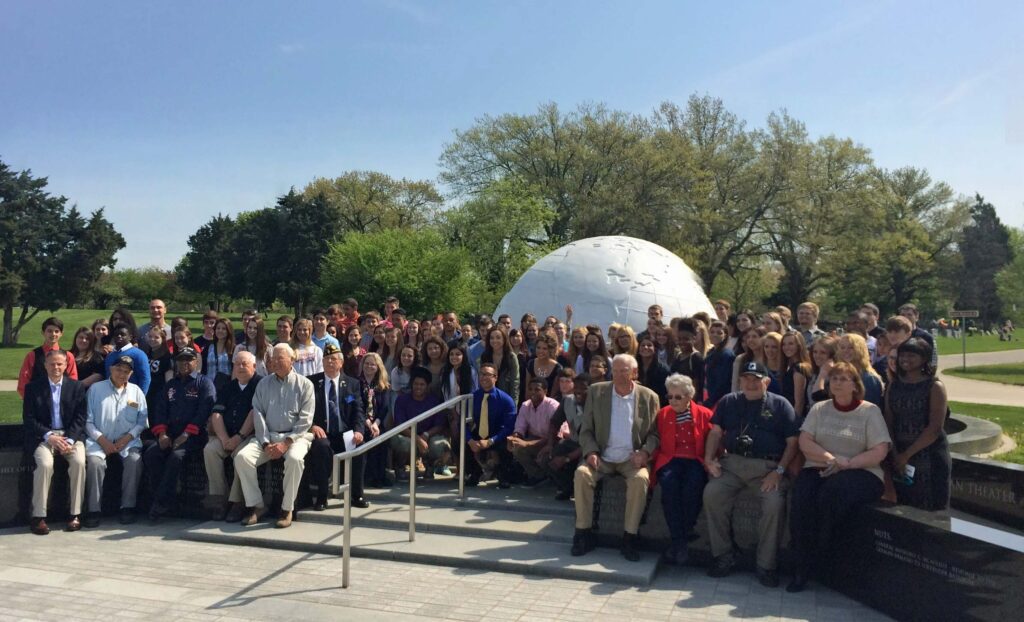 An intergenerational, instructional technology project created by the Illinois WWII Memorial Board and Area 5 Learning Technology Center. Illinois WWII Memorial Board and the Area 5 Learning Technology Center have worked collaboratively with Teaching with Primary Resources Projects at Quincy University and Southern Illinois University Edwardsville; Illinois Central Management Services; Illinois State Board of Education; Illinois Learning Technology Centers; Illinois State Library; IlliniCloud and the Thirteen Folds Project (P.J. Staab Family) to recruit, train and assist Illinois Schools statewide since 2008. Since then over 25 Illinois schools have accepted the challenge to assist the Illinois World War II Veterans' Memorial Board and Area 5 LTC in preserving an important piece of our heritage. These young citizens create digital stories of the service and sacrifice by men and women of the "Greatest Generation" who served our country. Through these efforts, the Illinois WWII Veterans Classroom Project was born. After five years of work nearly 400 digital stories have been captured and saved for future generations and over 300 veterans interviews have been submitted and accepted to the US Library of Congress' Veteran History Project.
2013 marks an exciting time for the project as it expands to capture the important community and military stories of Illinois Korean, Vietnam, Gulf War and other veterans. In addition, this project will be seeking school districts and communities wishing to work collaboratively to digitally preserve locally historical resources such as books, journal series, and manuscript collections, photographic images, slides, maps, prints, posters, audio, and video. Resources captured on this site will be free and publicly assessable online and will be loosely organized into collection that could span a range of subject including MILITARY, AGRICULTURE, BUSINESS, MINING, STATE OF ILLINOIS, etc.